Rockets and Parachutes – Tewkesbury

Tewkesbury
Wednesday, 03 January 2024 10:00am
to

2:30pm
Address
The George Watson Memorial Hall
65 Barton Street
Tewkesbury
Gloucestershire
GL20 5PX

Accessibility features
Access for Wheelchair Users
Accessible toilet
Autism Friendly
Baby Changing Facilities
Drop-off Point
Family Friendly
Hidden Disabilities Awareness
PA/Carer Free Entry
Public Transport Links
Quiet Space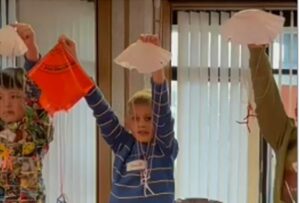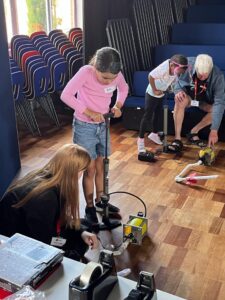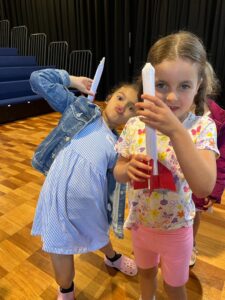 Join Bloodhound Education for the Winter Of Course We Can event; Rockets and Parachutes.
Try something new, expand your knowledge, and meet new friends whilst having fun. Attendees can take part in practical activities linked to the Bloodhound 1,000mph car, exploring science and engineering in a safe and supportive environment.
Design and launch a rocket to see how far it will travel. The Bloodhound Car uses a parachute as one of its mechanisms to slow down safely. You will explore the science of air resistance through making and testing different types of parachutes and seeing how slowly you can make them land.
Date: Wednesday 3rd January 2024
Building Rockets     : 10am – 12pm
Testing Parachutes : 12:30pm – 2:30pm (you can book and attend both sessions back to back if you would like to attend for a full day)

Where: The George Watson Memorial Hall, 65 Barton Street, Tewkesbury, GL20 5PX
Drop-off point available, and parking available at Spring Gardens Car Park, Oldbury Road, Tewkesbury.
This inclusive event is aimed at disabled/neurodivergent children and young people (and their siblings) aged 7 – 25, who welcome a quieter environment with smaller groups and enjoy focusing on S.T.E.M based activities. There will be opportunities to stretch and challenge children and young adults as appropriate. Children under 10 years old need to be accompanied by an adult.
Cost: £5 per child per session (accompanying adults are free)
No previous experience is required and support can be given to ensure all those attending can be successful in the activities. Participants can work at their own pace and take time out in the quiet area and sensory area as required. Chat with us before booking to let us know about your child's needs, and we can make sure that the session is likely to be a good fit for your child.
For those joining both the morning and afternoon sessions, please bring a packed lunch.
To find out more, discuss your child's needs, and book a place: Contact Nishani on 0208 150 3767 Monday to Friday (9.30am – 2.30pm) or email accounts@bloodhoundeducation.com
This event is part of the Of Course We Can programme and is supported by Active Impact and Gloucestershire County Council, as part of their delivery of Short Breaks in Gloucestershire for disabled children and young people.
Comments